In my guitar school I teach a lot of children to become great at playing guitar. In this process the parent-teacher relationship is vital. It is not only the children who need to be educated in how to become good guitar players. But it's equally important that the parents of said child, are educated on how they'll best be ably to assist in that process. A lot of the parents I meet are not really sure how to do this right, so in the following article I have outlined two examples of what you can do, when you're a parent, who wants to support their kids in learning the guitar. Adopting the right attitude as a parent WILL make a huge difference in in your child's abilities on guitar, so I strongly encourage your to read and implement everything in this article.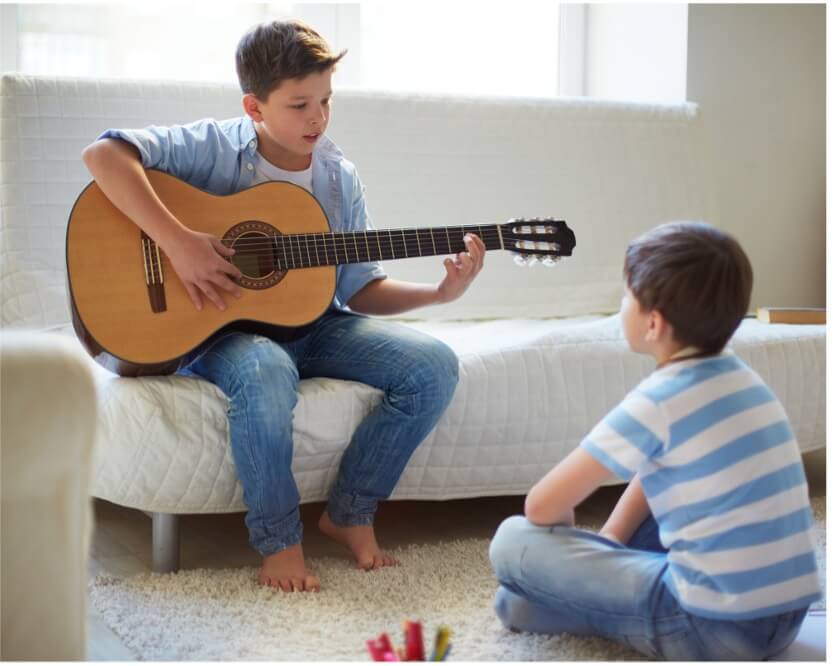 Personally I would like to lose a few pounds. Maybe you would like that to and if this is the case, you know that the process of losing those extra pounds sucks. Its means going to the gym 4 times a week and not eating or drinking any of the stuff that we really enjoy. This is the exact same think with kids and guitar lessons. If you ask any kid if they wanna be ably to play guitar like Slash, the answer is yes. They might even say yes, if you asked them if they wanna be smart as Einstein (even though they might not be as enthusiastic about it). The latter is a result of studying physics and mathematics extensively and the first is a result of hours and hours of guitar practice. The connection here is, that the kids are well aware that the DO what result in both cases, but may not always enjoy the process. As we mature and with training we will be able to endure a lot more things, that we don't enjoy in order to get a result we want, but kids are not able to see very far beyond the immediate proces they have to go through. This is why the process being fun is so massively important. If your kids guitar teacher is not able to make lessons fun, and have the kids love coming to lessons you should find another teacher. This will only make them resent guitar and this is the worst possible outcome of guitar lessons.
Take your child to concerts
Nothing is more
excitin
g than seeing your guitar hero in his/her right element on stage playing a killer guitar solo. The feeling of being blasted away by a bend cutting through the mix still c
auses the hair to rise
on the back of my neck. Almost every time one of my students has been to a concert they are completely on fire. They practice much more than before, and getting them to do things that they need to do, but they might not wanna do, gets much easier. By attending live concerts the kids sees what its like to be a guitar god, rockstar or even a sing-a-song writer if this is what appeals to them.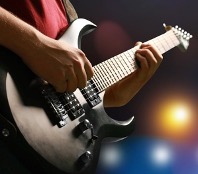 This is essentially what everybody who has ever wanted to play guitar dreams about whether they will admit it or not. Giving your child this experience can truly change their lifes forever. Yngwie Malmsteen often talks about the first time he saw Jimi Hendrix perform on television. This was the moment, he knew he wanted to be a guitar virtuoso. Who knows, your child's next concert might be that life changing experience for him or her. 
This was only two examples of things that are easy to do that can mean the world of difference to your child. Now its your turn to come up with more. Your assignment is this. Write down 10 things on paper, that you can implement today, that will help your child gain more interest in the guitar, sustain that interest and light a fire under them to learn and master the instrument.
About the author: Janus Buch is a professional guitar teacher, running Bredballe in Vejle. If you are a parent who is seeking Music and guitar teacher Vejle, the Guitar Academy is the best place you can go.